Welcome! I know, it's a gala event and you're feeling gangbusters excited. The ceremony this year has been restricted to DVD, Film and TV awards. Even so, remember: try not to block the aisle or jump up and down in your seats.
Also remember: these awards are for shows, films or actors I've enjoyed this year...no limits on the year of the release or performance.
That said, let's get it on! But first, a little awards-style performance: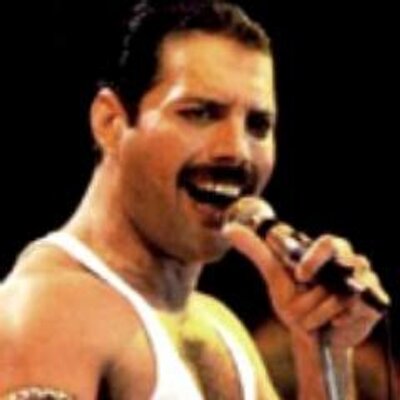 Thank you, Freddie. Onward now!
TV
Favorite Current TV Drama:
The Good Wife, Season 7.
Hard to believe that this great show may be in its final season. This season's as strong as the best of the past: complex, full of surprises, and deeply moving.
F
avorite Past TV Historical Drama:
Rome, Season 1.
From Caesar's Gallic campaign to his assassination, this show never scrimped on style, drama, controversy, or suspense. Easy to see why some have called this first season the greatest ever event on TV.
Most Compulsively Rewatchable
TV Shows
1)
House of Cards,
Seasons 1-3.
2)
Prison Break
, Seasons 1-4 for me, but 1-2 for many.
3)
Have Gun Will Travel
: 6 seasons of 25 minute episodes that rarely missed the bull's eye and never missed the target completely.
Favorite Female Performances on TV:
1)
J
ulianna Margulies
, The Good Wife.
2)
Claire Danes
, Homeland
Favorite Male Performances on TV
1)
Kevin Spacey
, House of Cards
2)
William Fichtner
, Prison Break
Favorite Portrayal of Julius Caesar:
Ciaran Hinds,
Rome Season One, is second to none. Accept no substitutes.
Favorite Comeback by a Blacklisted Actor
Wentworth Miller
, who rarely worked after admitting he is gay, returned in a series of guest stints on the Flash. These grew into a big ensemble role in the upcoming Legends of Tomorrow--and the lead in next year's Prison Break Season 5.
Favorite actor of all time in a TV western.
Richard Boone
, as Paladin in Have Gun Will Travel. Rough and tumble, elegant, witty, erudite, relentless, vulnerable.
Intermission: Required Embarrassing Moment
Well, it wouldn't be a real awards show without one dreadful embarrassing moment. So, let's pause for a wardrobe malfunction:
FILMS ON DVD
Favorite Films That Improved with Rewatching
1)
Tombstone
: Western excitement at its very best, with an electrifying performance by Val Kilmer as Doc Holliday. 'I'm your Huckleberry"!
2)
High Noon
: I was too young when I first saw it to appreciate its real-time, slow fuse beauty. 88 unforgettable minutes with Gary Cooper at his best.
3)
Kiss Kiss Bang Bang
: Writer Shane (Lethal Weapon) Black made delightful comeback with help from an actor who needed one too: Robert Downey Jr. Another great performance from the underrated Val Kilmer. Real wit abounds here instead of the Black's usual zingers and quips.
4)
Casualties of War
, directed by Brian De Palma. I didn't 'get it' the first time around. But this year it blew me out of the back of my chair.
Favorite Dementedly Correct DVD Packaging
1)
The dual packaging of Wall Street and its sequel Money Never Sleeps
: the case for both measures a gigantic 11" x 6.5".
2)
The heartlessly cheap packaging of 4 Lethal Weapon films
--with all four discs mounted on a single spindle--mirrors the fate of the franchise: the same movie made over and over again with less and less feeling each time.
Favorite Rediscovered Director
Brian De Palma
, brilliant beyond belief in: Femme Fatale, Body Double, Casualties of War, Dressed to Kill, Carlito's Way, Blow Out...and on and on.
Favorite Masterpieces Buried by Spineless Studios
1)
Heaven's Gate: The Director's Cut.
2)
White Dog
, directed by Samuel Fuller.
3)
Sorcerer
, directed by William Friedkin
4)
Killer Joe
, directed by William Friedkin
Favorite Just-Discovered Horror Classic
Diabolique-
-the film Hitchcock had wanted to make was done just right by a Frenchman.
Favorite Comebacks by Fallen Superstars
1)
Mission Impossible: Ghost Protocol
: Tom Cruise found his gravitas and dropped the grinning boy toy act in this series landmark.
2)
John Wick
. Keanu Reeves came roaring back after battling depression and crappy reviews for whatever he did. One of the best action films ever made. And, let's be glad, Keanu's plate is full again--with a half-dozen films in the pipeline, including John Wick 2.
Favorite Delivery of a Single Line of Dialogue
"Give me back my son!"
by Mel Gibson in Ransom.
Favorite Bored Goodbye to a Once Favorite Franchise
Lethal Weapon
: Buh-bye, buh-bye. The first entry was still rewatchable because of it had an emotional center: seriously suicidal cop looking for reason to live. The second was barely rewatchable. The third and fourth aren't worth my time.
I
ntermission: Required Tasteless Joke Moment
A family walks into a hotel and the father walks up to the front desk to say, "I hope the porn is disabled." The desk clerk tells him in disgust, "It's just standard porn, you perv."
FILMS IN THEATERS
I seldom go to theaters now. So these awards are special.
Favorite Enraged Goodbyes to Once Beloved Franchises
1)
Bond, James Bond
. Daniel Craig and his bloated Spectre have ruined the franchise for me. Absolutely nothing but a brand new Bond will ever lure me back.
2)
Jurassic World
. Please, for God's sake, please--please!--can you stop this nonsense now?
Favorite Brilliantly Reimagined Classic
Creed
. A new director with a passionately written script, terrific performances including an Oscar turn by Stallone, and a strong heart at its center.
Favorite Reboot of a Favorite Series
Max Max: Fury Road.
..directed by George Miller...with Tom Hardy, one of the world's greatest actors. Enough said.
Favorite Thriller Directed by an Unknown Name
Sicario
. Hey, here's an idea. Get Denis Villeneuve to direct a different actor in the next Bond film...and I will go to the theater.
And happy holidays to all of you.